We have in our team a group of skull base tumor experts, which includes a head and neck cancer surgeon, a neurosurgeon, a plastic surgeon and radiation oncologist.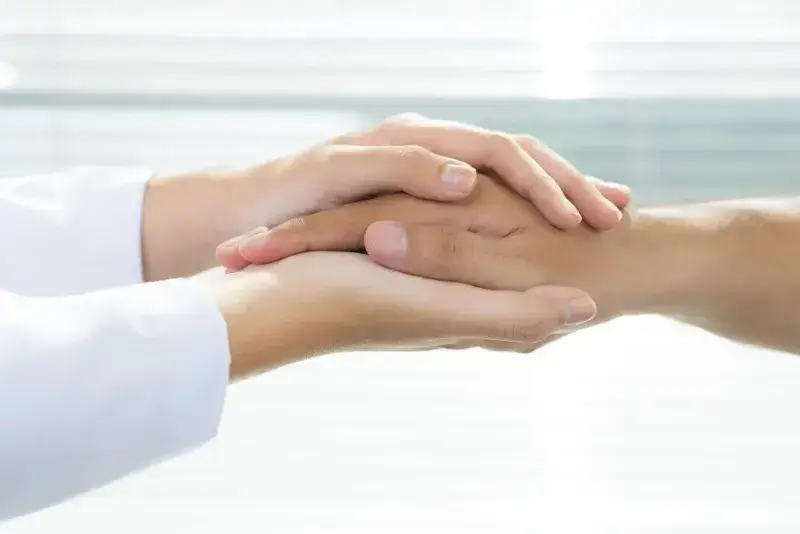 We closely monitor people who are at risk for side effects. This vigilance allows us to give our patients the best quality of life possible.
Surgical Skill
Surgery is often part of the treatment for skull base tumors. The location deep in the structures of the head presents significant challenges because important nerves, blood vessels and brain structures may be involved.
Our surgeons have pioneered techniques and surgical approaches that allow for maximum safe removal of tumors in this delicate and complex area. They are experts in open and minimally invasive diagnostic and surgical approaches to skull base tumors.
Advanced Radiation Therapy
For patients with skull base tumors that are responsive to irradiation, radiation oncologists prepare three-dimensional treatment plans for the precise delivery of radiation therapy.
Rehabilitation and Quality of Life Issues
We understand that quality of life is an important consideration during cancer treatment and recovery. Many patients can overcome limitations caused by skull base tumors or treatment effects with the help of caring professionals.
Personalized Treatment
Treatment for tumors of the skull base may involve surgery, radiation therapy, chemotherapy or a combination of therapies. Surgeons in the Skull Base Tumor Program use both open and minimally invasive diagnostic and surgical approaches, depending on each patient's unique characteristics.