Symptoms
Many people with thyroid cancer don't have any signs or symptoms of the disease.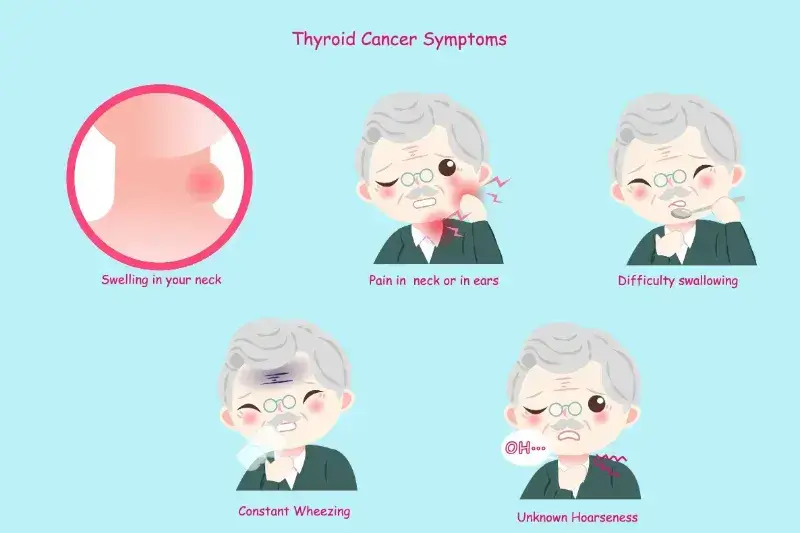 Common Symptoms:
Painless Lump/ Swelling around front of the neck area / near Adam's apple
Swollen neck lymphnodes
Other symptoms can include:
Hoarseness of voice
Trouble swallowing
Breathing problems
Pain in the throat or neck that doesn't go away
A cough that doesn't go away
You can speak with Dr Supreet Bhatt, if you or your loved one has any of these symptoms, to get a proper diagnosis and correct treatment.
Thyroid Nodule Assessment Program
A thyroid nodule is an abnormal growth of thyroid cells that forms a lump within the thyroid gland. Thyroid nodules are very common. Most of them are noncancerous (benign). A few may contain thyroid cancer and may require treatment.
We offer a comprehensive Thyroid Nodule Assessment Program for people who want to have a thyroid nodule evaluated closely. We will determine a personalized care plan for you. Some people may have surgery for thyroid nodules or thyroid cancer, but others won't need to. We may recommend active surveillance to some patients.